If you're looking to cruise around Flower Mound, or just about anywhere in Texas, there's no better way than bringing the whole family along on a safe, off-road adventure. You may already have the perfect ATV for you and your friends, but what about the kiddos?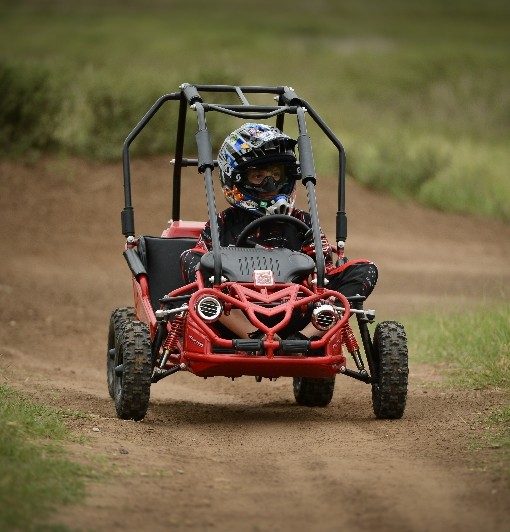 The Hammerhead Torpedo is the perfect way to get your kids out into the countryside with the safety of a roll cage and full control over their steering. Adjustable pedals mean this go-kart grows with your child, so this vehicle can be with your family as they explore the Texas dirt roads. Don't shell out unnecessary money to buy a new vehicle with every year your kid grows — we all know the price of boots as younger children grow out of one pair and into another. Go-karts should last a bit longer than shoes, and that's just what Hammerhead Torpedo is designed for.
With a full suspension that takes on every obstacle, you don't have to worry about the Torpedo taking on more than it can chew. The movement of the Torpedo allows for the vehicle to move with dips and rocks rather than sending that vibration to the driver.
The power of a 136cc LCT pull-start engine gives your youngest members of the family the perfect starting-out vehicle. They'll be able to stay with the pack while remaining safe under a roll cage and strapped to the seat with its protective lap belt. Adjustable speed control is essential for beginners who are just learning, and the Torpedo has that covered — with this, you can be sure that you are in control of your child's safety.
Protect them while letting them explore. The Hammerhead Torpedo is the perfect magnet to family adventure, and once you own this vehicle, you won't have another excuse to be bored.