When you want to spend time outdoors, driving through the mud, the trails, and more, it's important that you're in a utility vehicle that is capable of keeping up. That's when we want to introduce you to the R-150™. This is a light-duty two-wheel drive vehicle that is capable of seating two.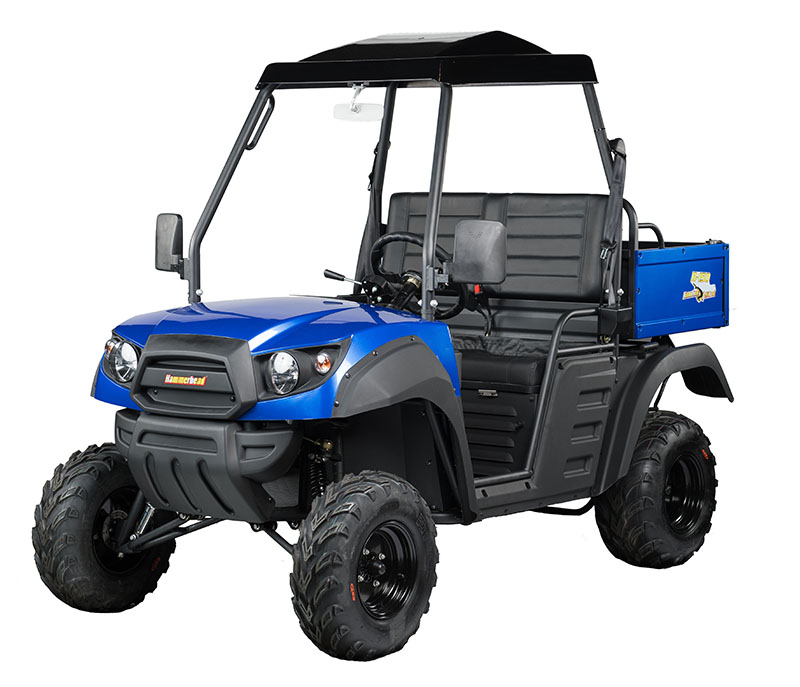 You may want to cruise around your property, investigate the trails near your home, or take a morning ride out into a boggy marsh. Whatever you decide to do, the R-150 will provide you with a durable UTV that you can count on.
Comfort reigns supreme when you're out on a trail, too. At Hammerhead Off-Road, we believe in making sure that the seats are comfortable. The bench seat will allow for a driver and a passenger. With the dual three-point seat belts in place, you can feel secure any time you go off-road.
We're excited to show you how off-roading can be more affordable. The R-150 is definitely priced to sell with an MSRP of under $4,000. We don't leave out the important things, either. You'll have a dump bed to take supplies with you on the go, turn signals so you can go out with other families, and a cup holder because having a beverage with you outdoors is vital.
You deserve to have a comfortable ride whether you're headed out to check on your grounds or make the most of a sunny day. More importantly, you deserve a UTV that's going to hold up to the environment you're going to ride it in, day after day.
Explore the thrill of going off-road with Hammerhead Off-Road. Since 2003, we have been focusing on safety, innovation, and reliability – and it shows within the vehicles that we offer. The R-150 simply won't disappoint for those light-duty rides.
Click here to schedule your test drive at a dealer near you.