There's no question that summertime outings with the family are an excellent way to unwind, have fun, and bond with those closest to you. Luckily, there's no shortage of options when it comes to choosing the perfect summer activity. There are trips to the beach, campsites, water parks, and so much more. On the other hand, families with their own off-road go-carts have the opportunity to explore the many wild terrains across the country as no one else can. Imagine riding together through the rugged countryside to whatever adventure awaits you.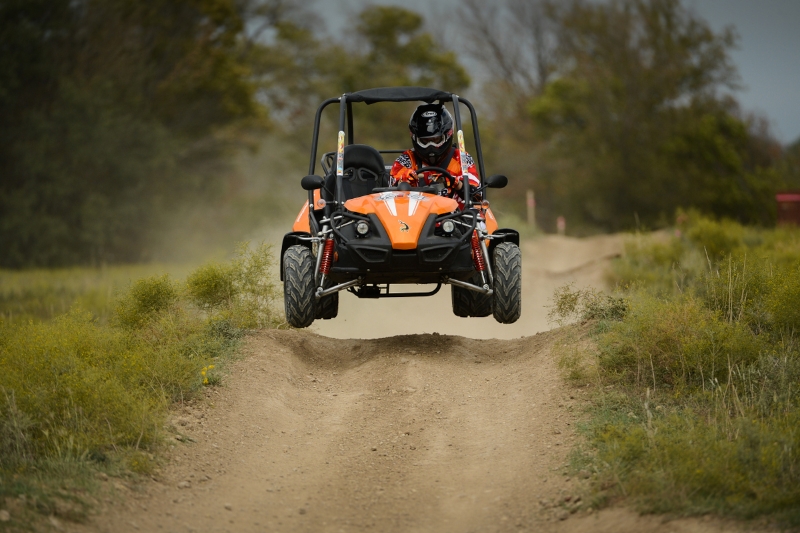 Fun Summer Activities With Off-Road Karts
With a few quality off-road go-carts, the possibilities for fun are abundant. Almost every state in the country has its own unique environments and scenery to offer an exciting trip off the beaten trail. Off-road vehicles allow you to explore new territories while experiencing a one-of-a-kind thrill you wouldn't get with an average vacation. It's a great chance to get everyone outside and enjoy nature with an activity everyone can enjoy.
The great thing is that many U.S. national parks allow off-roading vehicles without much constraint. Though you may want to check with the official rules of your preferred national park, chances are you can take your karts wherever the desire for adventure pushes you. This is a great chance to see some of the many gorgeous natural monuments our country is known for. It also means you can be truly immersed within the wild outdoors and live the experience these vehicles are made for. Wherever you happen to be, there are countless discoveries, thrills, sights, and stories to be had racing through the wilderness alongside the ones you love most.
High-Quality Go Karts For Off-Road Adventures
The Hammerhead Off-road family of go-carts are designed with quality and performance being our highest priority. We offer a range of karts for everyone in the family to feel safe, comfortable, and secure when tackling the most rugged terrain. Visit us here to learn more and take a look at some of the exceptional go-carts we have to offer.