Are you looking for an affordable UTV that's more practical than an ATV? The R-150 is the perfect solution for those seeking an off-road vehicle for casual riding or light duty maintenance.
The R-150 is a solid and dependable two-seater UTV. This vehicle was designed to be fully functional and comfortable while also being the most affordable of its kind. It features a spacious interior with cupholders, headlights, a rearview mirror, tail lights, and turn signals to make driving it a simple pleasure. It also has a 250 lb dump-bed and a 500 lb towing capacity for taking care of light work around the property. In terms of style, the R-150 features a sleek paint job in your choice of either red, black, or blue. For a light-weight off-road vehicle, there are few options as practical as this one and it's very affordable.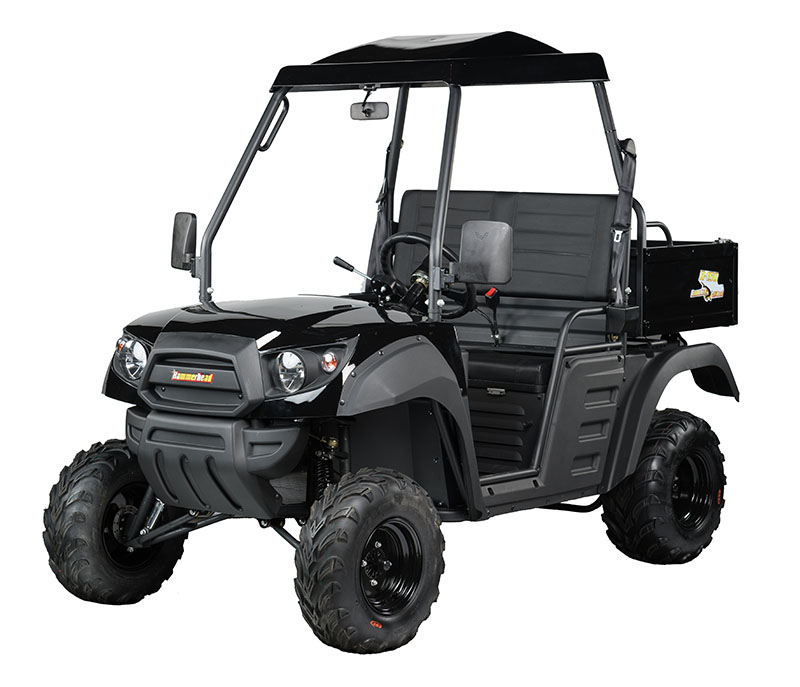 Vehicles like this one are perfect for giving a one-on-one tour of your new property. They can also be great for a casual ride with your children or friends. When there's work to be done the dump-bed can be used for carrying away fallen branches, bags of raked leaves, or any other small inconveniences in the yard. All in all, this vehicle is both versatile and capable for one of its size.
At Hammerhead Off-Road, our mission is to provide quality products with a focus on reliability, safety, and innovation. Visit us here to learn more and see everything we have to offer.