Get out and on the dirt without breaking the bank this season with the Hammerhead GL 150™. This off-road vehicle is low in cost, but it is not low in features or reliability.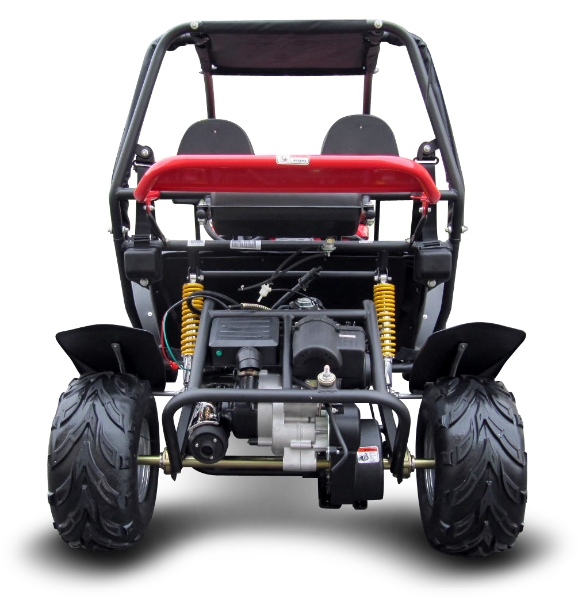 Performance
The Hammerhead GL 150™ comes equipped with an exceptional 150cc motor, the same motor that we use in our GTS 150™.
Features
The Hammerhead GL 150™ provides an extra layer of comfort and safety. The adjustable bench seat and adjustable steering wheel permit the driver to get in the optimal position for controlling the kart. You are ready to drive with the electric start and the headlights allow you to keep riding into the night.
You'll also find rack and pinion steering which allows the driver to turn the wheel easier making this kart suitable for drivers ages 16 and up.
The Hammerhead GL 150™ has better handling and cornering. Assembled with front independent suspension, the GL 150™ is more stable and steers smoother.
The GL 150™ is available in blue or red.
Have a great time on this off-road kart while also saving money. Bring friends and family along for the ride, the GL 150™ is a double seater.
Also included are an automatic transmission and a canvas top.
Quality
The GL 150™ is a Hammerhead product. Hammerhead Off-Road has been manufacturing and selling reliable karts since 2003. We take pride in our off-road vehicles by employing first-class quality control systems and using the top of the line parts.
Contact us to learn more about the GL 150™ and why Hammerhead Off-Road is a leader in off-road vehicles.