Holiday shopping time is here. If you are looking for that perfect gift that will make them feel like Christmas morning all year long: take a look at the stylish Hammerhead R-150. We absolutely love this vehicle. The R-150 has a 500-lb. towing capacity! A steel reinforced manual dump bed with a 250-lb. capacity comes standard. The high-performance powertrain and dual chain drive will take all of the work you can handle so you can take it out to play! The Hammerhead R-150 is the best gift for the entire family although it may not fit under the tree.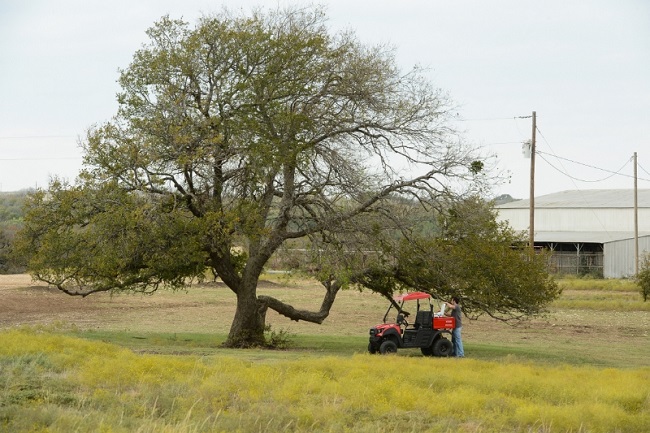 At Hammerhead Off-Road your safety is our top priority. We designed the R-150 with the same safety equipment that you will find on your SUV. The rear-view mirror makes backing up to unload the tailgate a breeze. Tail lights and turn indicators will let everyone behind know when you are breaking or about to turn. Our three-point safety belt will hold the driver and passenger safely inside the vehicle in the event of a sudden stop. The powder-coated steel reinforced frame will get through bumpiest trail you can find.
Our dealers are our family! No part or vehicle leaves our manufacturing facility, without passing our rigorous quality control and technical inspections. We value our integrity: we will not sell anything that we would not be proud for to ride in ourselves. Your family will love the R-150 so much: they won't even notice that Santa could not fit it under the tree!
Download a brochure from our website, or contact us to find a dealer today!