What comes to mind when you think of go-karts? If it's an attraction at the county fair with lawn-mower engines and bald tires, think again. This sport can boast endurance racing, high-end track facilities, and off-road family fun. No, you aren't too old to enjoy the fun – thrill seekers of all ages are welcome.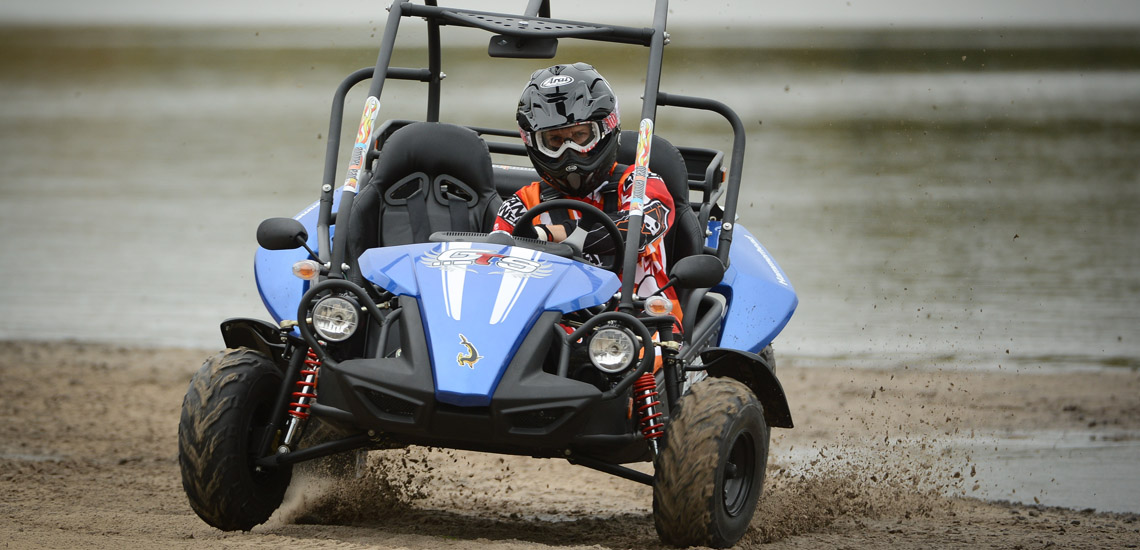 Whatever your memories are from your childhood, you probably haven't seen what the sport is offering today. In Niagara Falls, a massive 4-story elevated go-kart track is set to open in the coming months. Called "Go-Karts on Steroids" by KDKA-CBS Pittsburgh, the track is being billed as the largest elevated go-kart track in North America and will be open to speed enthusiasts aged 16 and up. The Detroit Free Press has even called it an "extreme go-kart track that's being compared to a life-sized Mario Kart  track."
Even celebrities see the appeal of the high-speed, intoxicating fun of go-karts. Justin Bieber, who could probably afford to do just about anything for his birthday, spent his recent first day of being 24 years old on a go-kart track. As People.com reported, Justin rented out an entire facility for him and his friends in Valencia, California. According to the article, attendees where even shuttled to the track in limousines.
What if the track isn't for you? What if you want to see dirt, trees, dust, and nature? Look no further than the line of off-road karts at Hammerhead Off-Road. Conquer trails in any of our karts, from the family-friendly Torpedo to the high-performance GTS Platinum.  Need utility from a kart? Take a look at the workhorse of the line, the R-150, which brings strength and versatility to any work site.
Hammerhead Off-Road can bring you speed, performance, and power – but most of all we can offer hours of fun to you and your family. Whether that is "good, clean fun" will depend on your choice of trail and your own driving. Get behind the wheel and see where the trail takes you!