If you want something more than a conventional four-wheeler for your off-road adventures, the Mudhead 208R may be exactly what you need. Starting with the base model, there are features that give you a machine that can get you where you need to go. There are also upgrades that you can easily do to your buggy yourself. Now, what will you get with a Hammerhead Mudhead 208R?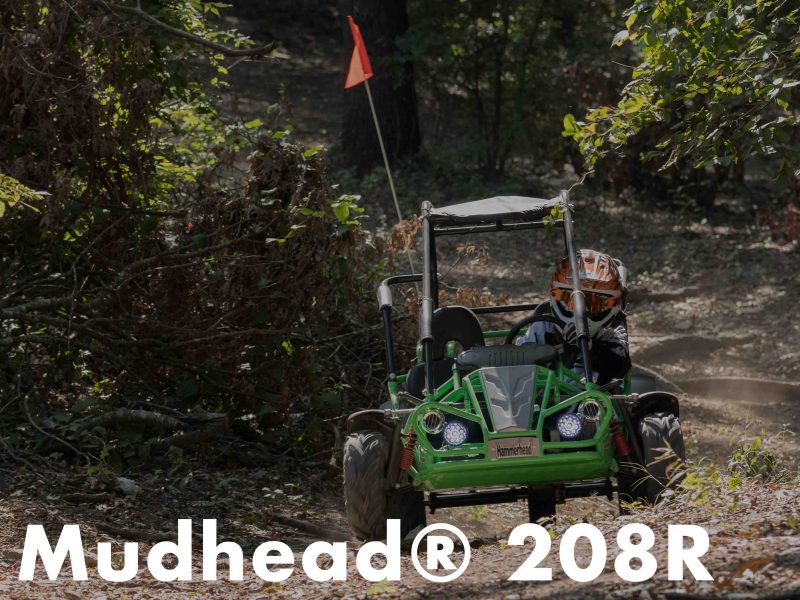 The Basics of the Mudhead 208R
The latest Mudhead 208R models are packed with base-model features that you can use. For starters, the engine will provide you with just enough power to get around. There are other features with the Mudhead that make it a great choice for a low-budget option. The base features of the 208R include:
208 cc engine that provides 6.5 HP
Industry-standard safety harnesses for the seats
Dual-arm suspension with rack and pinion steering
Brush guards and flexible wheel covers (fender mud flaps)
With dealers located all over the US, you are sure to find a go-kart to fit your needs. Safety, reliability, and innovation are central to the mission of Hammerhead Off-Road. Rider safety training is recommended before getting into any off-road vehicles; more information can be found here.
The Mudhead 208R makes every ride an adventure. With three different colors to choose from and an individual race style, it is impossible not to have fun! Offroading with the Mudhead 208R is perfect for ages 10 and above. Click here to locate a dealer near you.