If you love the outdoors and exploring off-road, then you know there's nothing more thrilling than barreling down a bumpy trail on a four-wheel fun machine. Indeed, an off-road go kart can get your adrenaline pumping, and keep you looking forward to the next ride. If you're not sold on the whole idea of off-road excitement, here are a few reasons why you should give it a try.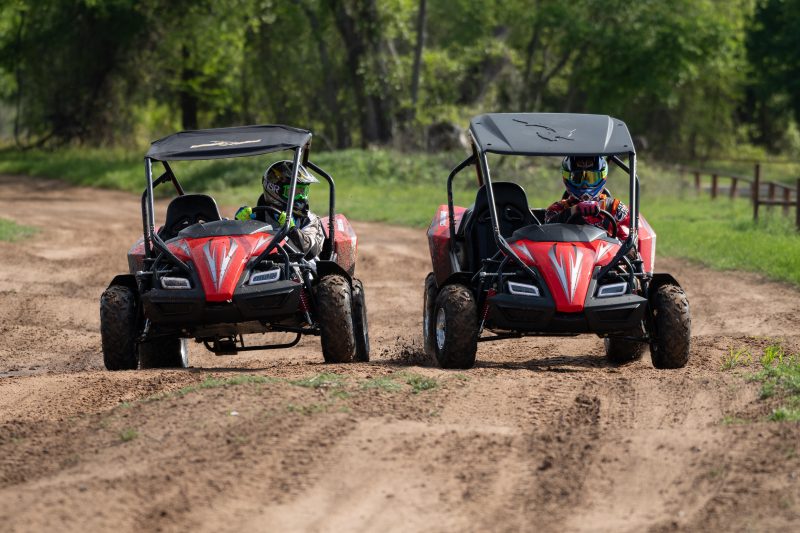 Stress relief
Work-life demands can exert overwhelming pressure on us, and now more than ever, it's hard to put a price on a good stress-relieving activity. Setting aside time to indulge in outdoor fun goes a long way toward helping us achieve that healthy balance. Riding a go kart is an exciting experience that takes your mind off everyday worries and can give you a fresh perspective.
Quality time with family
Finding creative ways to spend time with loved ones can be challenging. Off-road go karts offer a way to include the whole family and provide a much-needed change from traditional activities like going to the park or bike riding. Adults and older kids can steer their way to fun, while younger kids enjoy the thrill from the passenger seat. Go karts are a great way to spice up your family time and create life-long memories.
Become one with nature
Off-Road go karts are purposely designed for the off-road, meaning that they can maneuver through tough terrain that even cars can't access. They're your ticket to uncharted territory! Go kart riding allows you unlimited access to all of nature, allowing you to enjoy unspoiled areas and appreciate the scenic beauty of places that few people have seen. Escape from the everyday and explore the world around you.
Off-road go karting is the perfect escape
The perks of an off-road go kart ride can't be overstated. Getting off-road is a good way to relieve stress, bond with family, enjoy nature and get outdoors. Contact us today at Hammerhead Off-Road to learn more about our wide selection of off-road vehicles.