Are you in search of a quality off-road vehicle? Or perhaps, you want something that can withstand the toughest terrains without compromising on style and comfort? If you answered yes, then what you need is the GTS platinum go-kart. The go-kart gives you all that and more.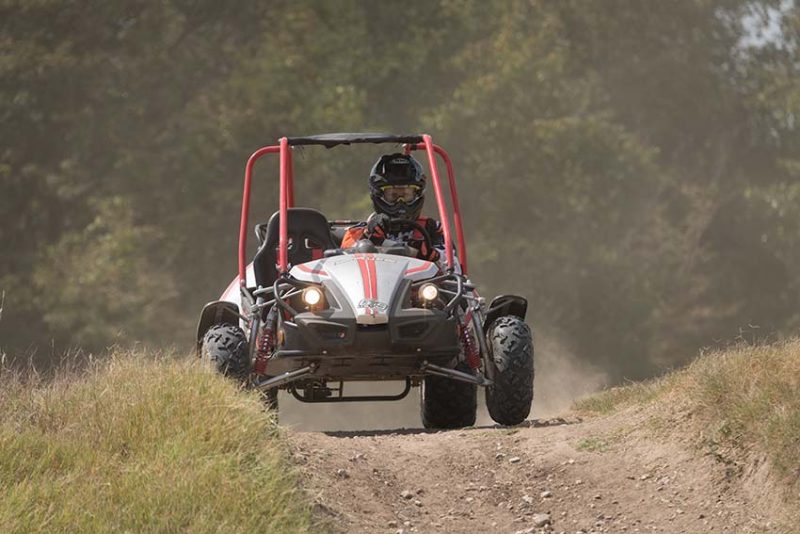 When you are in the market in search of a go-kart, you should not go for any. You deserve nothing but the best. The GTS platinum is a suitable choice and for good reasons. You get to enjoy advanced features and a more powerful machine.
Features
Go through the rugged terrains without affecting your performance thanks to the nitrogen gas shocks. Not to forget the aluminum wheel that gives the machine a curb appeal. With GTS platinum, you get to stand out due to the digital speedometer. Other features include horns, dual headlights, and all-wheel fenders. Get more control with GTS platinum with the four-wheel braking.
Design
An off-road vehicle should not be boring, this off road kart has a sleek body design that makes it look sharp. Enjoy the racing-style seats. You can now rest easy when driving through those inhospitable terrains. GTS platinum also comes with front mudguards to deal with such terrains.
Safety
Your safety has been put into consideration with this vehicle. One of the safety features is the five-point seat belts. There is also a digital speedometer located above the control panel. The go-kart has standard roll bars. All these give you peace of mind when driving you go-kart.
If you love off-road karting, you will never go wrong with the GTS platinum. It offers you the quality and craftsmanship that you need. It is one of the best choices for your off-road adventure. The go-kart is no doubt changing the off-road go-karting. Contact us to find out more about suitable go-kart.