Why You Need the R-150™ Utility Vehicle
Getting around your property has never been this easy. You can say goodbye to walking to maintain your property. With the R-150 you get an efficient way to get around your property or just enjoy the outdoors. A piece of outdoor power equipment is a vital tool for anyone with a large homestead. If you are still undecided why you need to get the R-150, here are some benefits that you get from the equipment.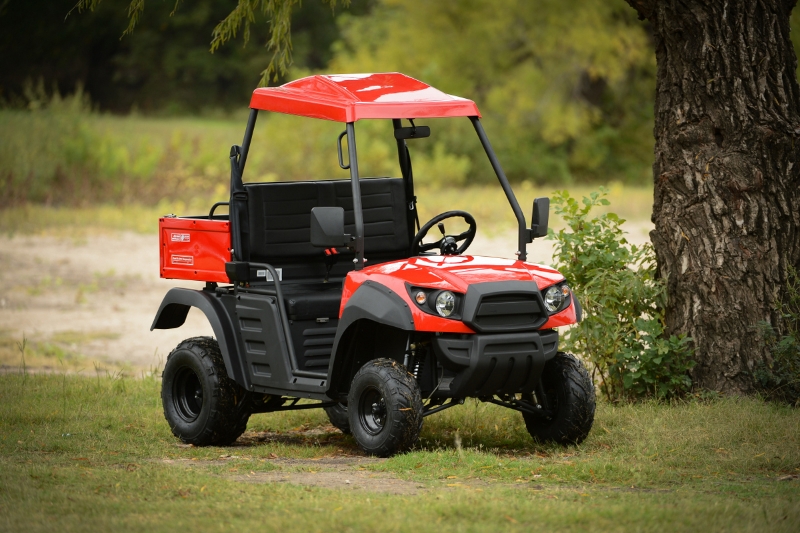 Convenience
Getting to different areas of your property has now been made easy. The R-150 utility vehicle speeds up your operations. So what makes this vehicle convenient? Well, it is lightweight but sturdy and easy to drive. Not to mention the towing capacity of 500 lbs. The utility vehicle also has a 250lb manual dump bed. You will save time and energy when moving equipment. What more could you ask for?
Easy Terrain Navigation
Cold season? No problem. With your R-150 vehicle, you can still maintain your property despite the weather conditions. You can tend to your landscape without any hassles. The vehicle makes terrain navigation an easy process. Your operations do not have to stop because of the weather changes.
Multiple Applications
The good thing about owning a utility vehicle like the R-150 is the versatility. Owning one means you can plow fields, haul equipment, spread seeds and use it for transportation. Not only that, you can still use the vehicle to enjoy the great outdoors. If you have a lake house, the R-150 gives you a fun way to enjoy the scenery. Thus, it is a perfect choice for cruising around.
If you are in search of a utility vehicle that gives you value for money, then the R-150 is an excellent choice. To enjoy these benefits all you have to do is contact us to get your utility vehicle.