There's nothing better than taking an off-road adventure in a Hammerhead GTS 150.  However, as you likely know, there are other go karts out there. With that said, these competitors are not as good as the GTS 150. If you want to get out on the trails or dunes, then you should consider the GTS 150 over the competition. Here are some reasons why.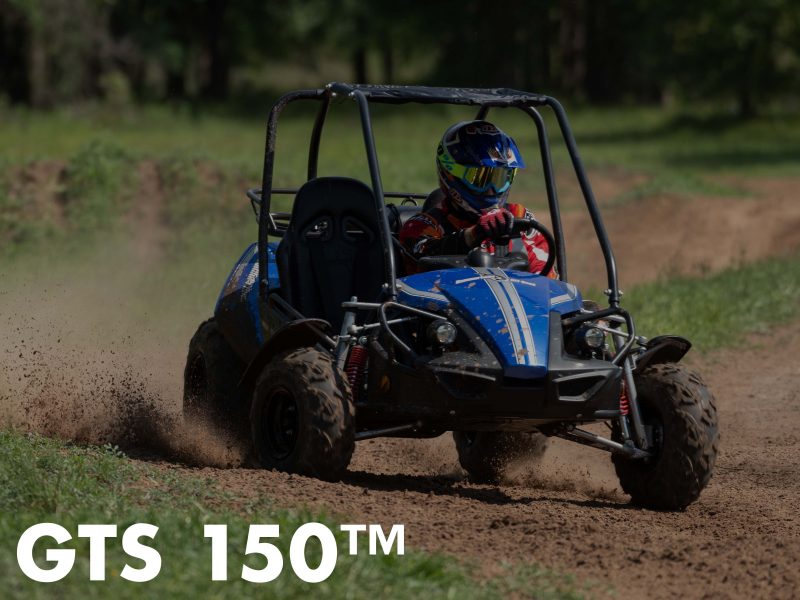 The GTS 150 Has More Standard Features Than Its Competitors
One of the most important things that set the GTS 150 apart from its competitors is that it has more standard features than its competitors. The go kart has a five-point seatbelt, adjustable bucket seats, unique bodywork available in four colors, adjustable steering wheel, speedometer, odometer, electric start, dual headlights, fenders for all the wheels, aggressive tires, and a canopy top.
Most of these features aren't found on other go karts. Some competitors will have a few of the features, but no other go kart on the market at this price point and displacement comes with all of these features.
The Powertrain Is Designed to Require Minimal Maintenance
The GTS 150 features a 150cc air-cooled four-stroke engine that makes 9 hp and is designed for hour-after-hour of use. Transferring the engine's power to the rear wheels is a CVT transmission that offers reliable, practically maintenance-free power delivery. With minimal time spent on keeping your go kart running, you'll be able to spend more time enjoying the machine.
The GTS 150 Is the Nation's Best-Selling 150cc Go Kart
Of all the 150cc go karts out there, the GTS 150 is the nation's best-selling one. The vehicle's list of standard features and its durable and powerful powertrain make the go kart an extremely fun machine no matter the terrain you take it on. The GTS 150 is perfect for any family that has a good amount of land to ride on. It also is a great option for anyone who has an off-road park nearby. All of those satisfied customers can't be wrong.
If you want to get the best 150cc go kart available, then you should contact us  at Hammerhead Off-Road today.