Go-karting is more than an exhilarating recreational activity; but it also strengthens your body and mind. If you want your children to enjoy the thrilling experience on your home compound or nearby uneven landscape, it is time to invest in Hammerhead (HH) Torpedo.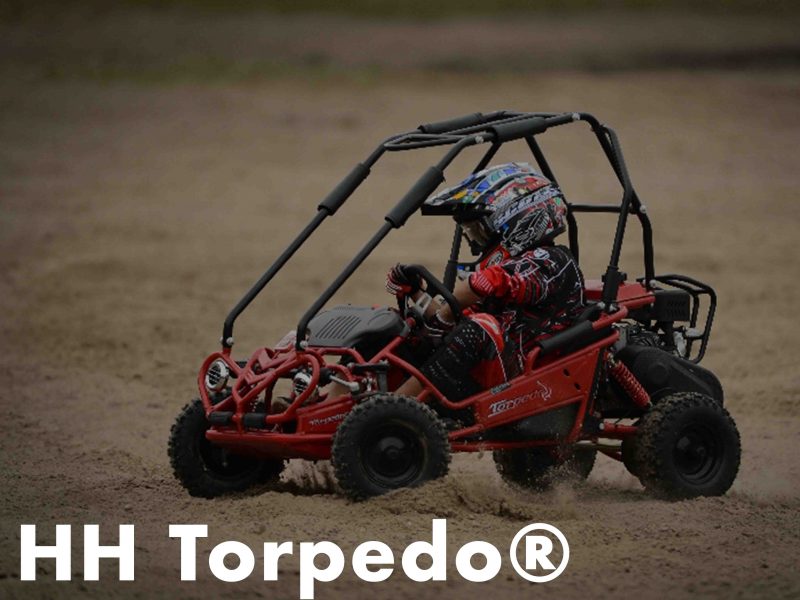 A Safe Go-Karting Vehicle
The HH Torpedo has power, comfort, and style. Although the vehicle comes in a small size, it offers a thrilling ride for children six years old and above. The two-seater vehicle contains a powerful 208cc pull-start engine that allows your kid to navigate uneven terrains with ease. To ensure safety and comfort when controlling, the engine has an on and off switch.
The adjustable pedals and adjustable speed control systems make the vehicle perfect for kids starting on go-karting.  On top of that, the vehicle's manufacturer adds a rack and leering steering, ensuring smooth handling and a natural ride over different terrains.
Unmatched Safety Features
HH Torpedo also has sleek designs, but the manufacturer is keen not to compromise the vehicle's safety and comfort. It has robust safety features such as a brush guard, which acts as a protective bar preventing parts of the car from being damaged. The brush guard adds a rugged look that exudes the feeling of adventure.
The HH Torpedo's front is precisely placed on dual A-arm front suspension to enhance better control of the vehicle. The rear swing arm suspension additionally offers stability and strength to the car. Finally, the black steel wheels are not susceptible to damage by gravel and will not easily crack.
Invest in a Powerful, Safe, and Comfortable Go-Karting Vehicle
If you want to invest in this powerhouse in go-karting for your kids six years old and above, contact us at Hammerhead dealers. The vehicle is ideal and will make your kids have an adrenaline rush while exploring the outdoor environment.