Our Hammerhead GTS 150 is one of the best selling 150cc go karts in America. It offers more standard features than any other kart in its class. What makes this the best go kart at such an affordable price?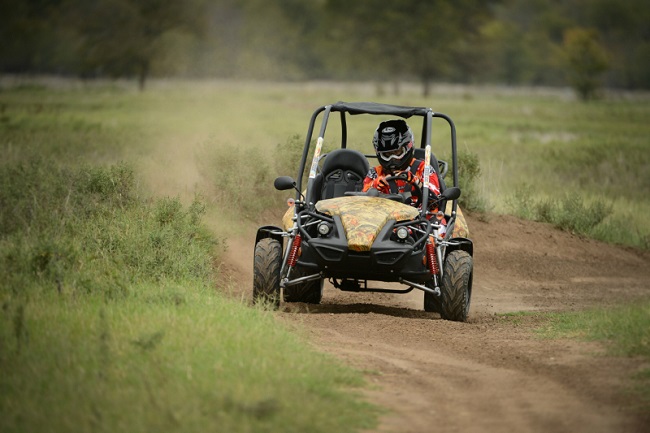 High Performance
Our high-performance powertrain and CVT transmission with reverse give you the power and speed to blast through the terrain. Front dual-a arm suspension provides the ultimate in control to keep you on the track. The GTS 150's projector headlights make sure you can see where you're going when you want to get out and play in the dark.
Safety
Safety is always on your mind, and at Hammerhead, it's our priority. Our seats are equipped with 5 point safety harnesses for the best protection out there. Brush guards help protect you from those tree branches as you blow by. An adjustable driver seat ensures that you are in the right position for control. Finally, a passenger grab bar is there to give your partner peace of mind if the going gets rough!
Luxury
Going fast is always better when you feel good and look good doing it, and here at Hammerhead, we don't skimp on the luxury. Our sport racing seats cradle you in comfort. The GTS 150 is also standard with a digital speedometer, power outlet, and headlights for a little creature comfort out on the trails. A canopy sun top keeps you in the shade. Steel wheels and large off-road tires provide a great ride and look fantastic doing it.
There are many reasons to buy the GTS 150. Contact us at Hammerhead to check one out today!