Nothing beats spending a day in your off-road go-kart tearing up the trails, splashing through mud, and racing through the flats with a high performance go-kart. If you're looking to take your off-road experience to the next level of performance, comfort, and style, look no further than the GTS Platinum from Hammerhead Off-Road.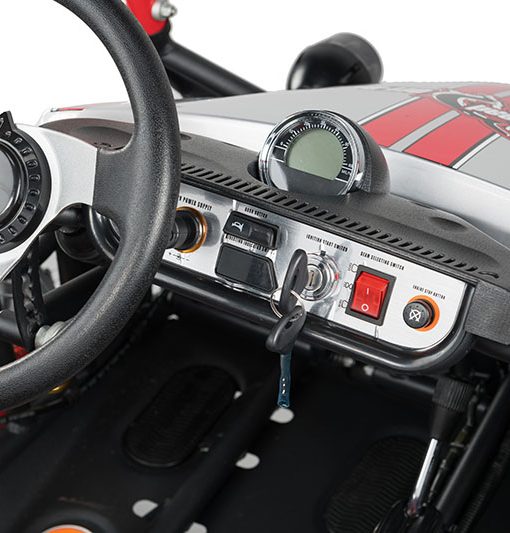 The GTS Platinum offers you not just the consistent quality and innovative engineering and design you would expect from any Hammerhead Off-Road vehicle but takes that innovation to the edge with key features designed to maximize your driving experience and performance.
What makes the GTS Platinum an elite off-road vehicle? Check out these advanced features.
Nitrogen Gas Shocks
These specialized shocks are built for control at higher speeds and give you the confidence to take that next turn with your foot down on the pedal. The GTS Platinum stands alone as an innovation in go-kart engineering and design with the addition of nitrogen gas shocks. For serious drivers who don't want to sacrifice speed for control, this off-road vehicle offers you the best of both worlds.
Front and Rear Hydraulic Disc Brakes
While you might be built for off-road speed, every serious driver understands the need for high-quality, reliable brakes that respond quickly, especially in the changing conditions found in off-road terrain. Keep safe off the beaten path with hydraulic brakes that offer efficiency and control.
High Style
Having fun out on the trail just got better with the good looks of the GTS Platinum.  This off-road go-kart features brushed aluminum wheels and evokes the look of a classic car with its silver and red exterior. All-wheel fenders and dual headlights finish the stylish lines of GTS Platinum which comes equipped with all of the standards you know and expect from Hammerhead Off-Road.
For a closer look at the GTS Platinum, check out our online brochure or contact us for a chance to see it in person.