From elementary school, all the way through adulthood, riding go-carts is a hobby almost any kid can get excited about. It's a fantastic opportunity for them to get outside and have fun while mastering the craft as they grow. Thanks to the variety of karts that now exist, it's possible for them to have a cart for every stage of life, graduating to bigger and better vehicles as they progress. With the Hammerhead Off-Road family, there are three carts perfect for giving your kids a thrilling activity to last them a childhood.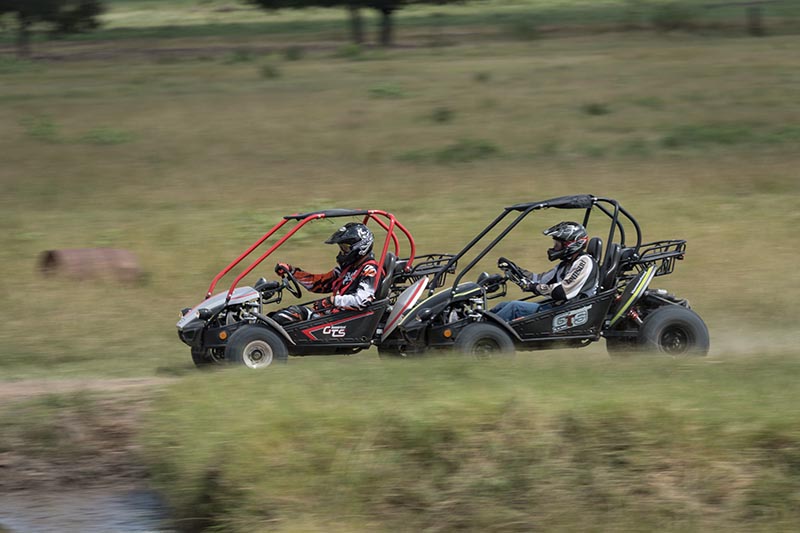 3 Karts To Last Throughout Childhood
The HH Torpedo
This is our smallest go-cart for children ages six and older. It may seem small, but it packs quite a punch for its size! A 136CC pull-start engine, throttle governor, and adjustable pedals make it a worthy choice for anyone's first off-road cart.
The Mudhead 208R
For adolescent children, the Mudhead is a great intermediary between children and adult carts. It comes with a 208CC electric-start engine with a manual choke for all-weather starting. Also included are a reverse function, throttle governor, dual headlights, and other useful features.
The GTS 150
Our gold-standard cart, the GTS 150 is an excellent all-around cart anyone can enjoy. Once a child has grown and become skilled enough to operate a full-sized go-cart, this one won't disappoint. It comes with more standard features than any other cart in the industry including an adjustable steering wheel, adjustable bucket seats, 5-point seatbelts, and more.
Quality Karts For All Ages
At Hammerhead, our mission is to craft quality go-carts with a focus on reliability and performance. We're proud to offer off-road vehicles suitable for people of all ages to enjoy. Contact us here to learn more about outfitting your family for years of off-road adventures!